Diverse labelnyheter fra LION MUSIC
MIND'S EYE – "A GENTLEMAN'S HURRICANE" JAPANESE & REST OF WORLD RELEASE DATES CONFIRMED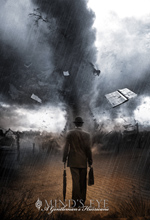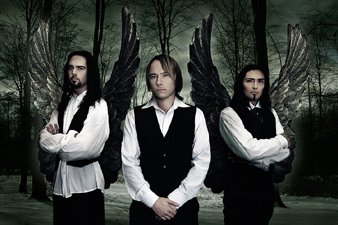 The Japanese release of the eagerly anticipated new Mind's Eye album "A Gentleman's Hurricane" will be released on August 1st on Mellow Music. It will be released with the bonus track "Those who fear".
The Japanese release will also contain the DVD "The making of a gentleman's hurricane" in NTSC version. The whole package will be slightly different from the European release as the Japanese release will be a resized magazine, double CD package as opposed to the European/US release which will be a DVD package.
The first 150 Japanese fans who order the disc through DISC UNION Japan will receive the extra song called "The art of an angel"
The Lion Music version of the album will be released in full size DVD case with the aforementioned mentioned "Making of A Gentleman's Hurricane DVD" in PAL format, the CD and a Comic Book – The worlds first three pack release – out on September 14th 2007.
http://www.roundrec.com
http://www.myspace.com/eyeofthemind
HOUSE OF SHAKIRA STUDIO REPORT #2
House of Shakira check in with progress on their forthcoming album "Retoxed"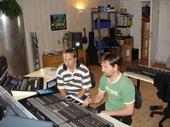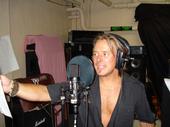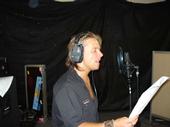 "Retoxed" is getting nearer to completion. We have finally managed to lay down all the trax without any casualties! Andreas have done a beautiful job on the lead vocals, with assistance from the even more handsome "choir boys" Mats, Per and Mikael. Our dear friend Andreas Bauman have now started the difficult task of making us sounding good (and hopefully looking good also). He has 13 classic HoS masterpieces to work with.
We can now confirm that "House Of Shakira – Retoxed" will be released on October 19th 2007
http://www.houseofshakira.com/
http://www.myspace.com/houseofshakira
JOHN MACALUSO GIVES INSIGHT INTO MAKING OF "THE RADIO WAVES GOODBYE"
Leading drum stick manufacturer Vic Firth have just launched a load of great John Macaluso (a Vic Firth endorsee) features on their website for fans and drummers worldwide to get their teeth into.
Be sure to check out the video interview with John where he discusses the recording and development of his new critically acclaimed album "John Macaluso & Union Radio – The Radio Waves Goodbye" in addition to how got started on the drums and and insight into how he got to where he is today as one of the leading drummers in the rock/metal field.
Click the screen shot below to access the cool features.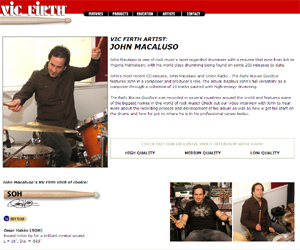 RESISTANCE SET TO UNLEASH "PATENTS OF CONTROL"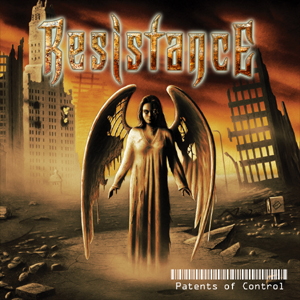 US metallers Resistance have almost completed work on their second album entitled "Patents Of Control". The new work sees the band honing their blend of traditional metal with thrash influences to brutal perfection. The album is currently being mixed by legendary producer Neil Kernon (Queensrÿche/Nevermore/Deicide) and will be released fall 2007 (date TBC) – more information to follow soon.
http://www.resistancemetal.com
http://www.myspace.com/resistancemetal