NORDIC HARD ROCK FOR PEACE
by admin

Posted on

07-09-2022
Nordic Hard Rock For Peace: 'Hellbound Train' single & video out now
Art Of Melody Music & Burning Minds Music Group are glad to announce that Nordic Hard Rock For Peace's first single, "Hellbound Train", is available for streaming and download on all digital platforms.
Buy digital / Stream "Hellbound Train" now:
http://www.burningmindsgroup.com/art-of-melody-music/buy/162
The Nordic Hard Rock For Peace initiative was instigated by Peter Hermansson and Martin Jepsen Andersen, during writing sessions for the follow-up to Hermansson's acclaimed solo album, "Second Glance", which was co-produced by Andersen himself. Exactly in the middle of the songwriting process, the two Scandinavian musicians (Hermansson from Sweden, Andersen from Denmark) happened upon the foundations of what was to become the song "Hellbound Train". While the duo was working on the song, Russia began its aggressive invasion of Ukraine, and, impressed with the song's potential, Hermansson came up with the idea of turning it into an all-star, ensemble-cast song commenting on the present, horrible situation in Ukraine.
Later, with the gracious help and participation from friends and colleagues in mainly the Swedish hard rock scene, "Hellbound Train" has seen the light of day. All proceeds from the release will be donated to the Red Cross and their relief efforts for the people of Ukraine.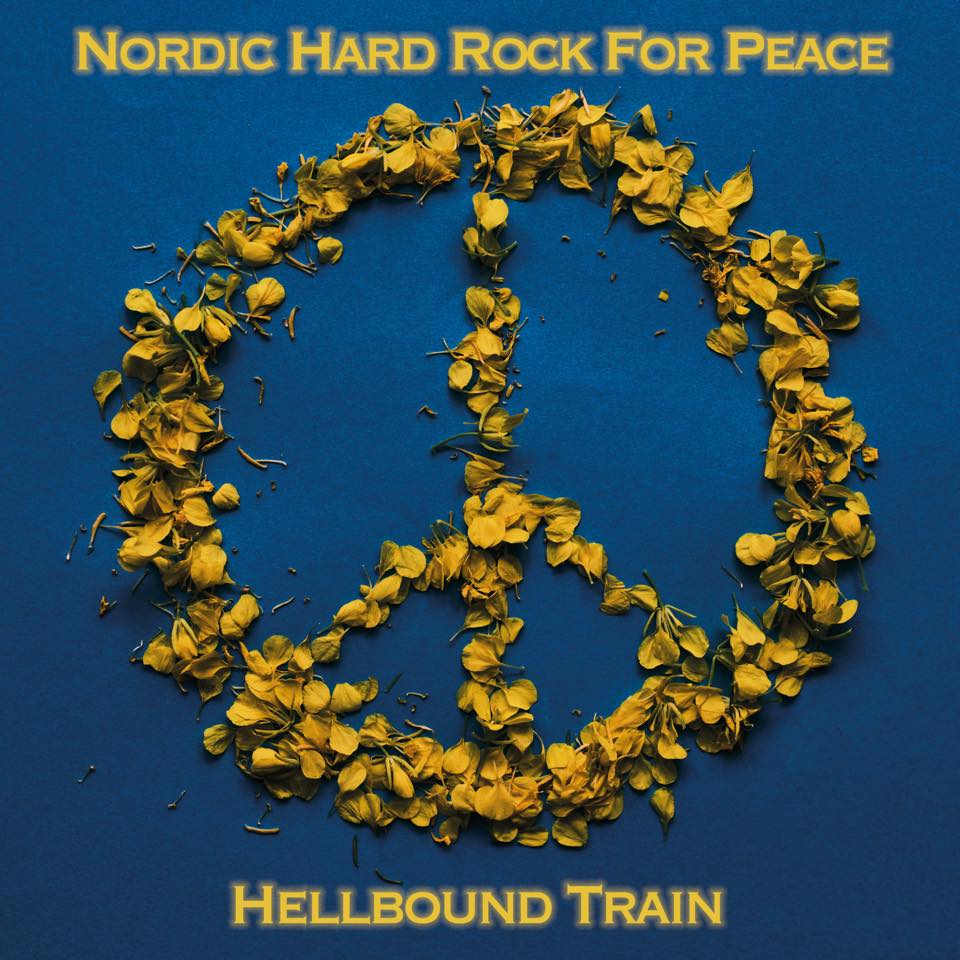 Line-Up:
Peter Hermansson (220 Volt, John Norum, Talisman): Vocals
Göran Edman (John Norum, Yngwie Malmsteen, Headless): Vocals
Matti Alfonzetti (Skintrade, Jagged Edge, Alfonzetti): Vocals
Pontus Snibb (Bonafide): Vocals
Annie Kratz-Gutå (Annie For President, E-type, Dr. Alban): Vocals
Göran Nyström (220 Volt): Vocals
Martin Jepsen Andersen (Blindstone, Meridian, Chalice Of Sin, George Clinton & The P-Funk Allstars, Walter Trout): Lead & Rhythm Guitars
Micke Hujanen (Alfonzetti): Lead Guitar
Marco Angioni (Meridian, Streetfighter): Lead Guitar
Janne Stark (Overdrive, Merryweather/Stark): Lead Guitar
Mats Karlsson (220 Volt): Lead Guitar
Christopher Ståhl (Talisman): Lead Guitar
Johan Niemann (Evergrey): Bass
Hasse Sjölander (Skintrade): Drums
Web/Social links:
www.facebook.com/NordicHardrockForPeace
www.facebook.com/artofmelodymusic