ESBEN AND THE WITCH – new single out
Photo Credit: Sophie Fox
Esben & The Witch have announced the release of their new album Hold Sacred to be released 12th May 2023 on Nostromo Records. Tourdates for Europe posted!

Esben & The Witch released the second single, "True Mirror" from their stunning new album, Hold Sacred out 12th May 2023 on Nostromo Records. Pre-order album HERE
https://www.youtube.com/watch?v=jxaKaNRgEJM&feature=youtu.be

"Everything's changed and nothing's changed," says vocalist Rachel Davies of their sixth album, Hold Sacred. "This kernel is the purest essence of Esben and the Witch since our inception." It's a product of the trio's deeply important, 14-year-spanning friendship. Together, they shut themselves away to plunge into and search for solace in the depths of exhaustion, depression, anxiety, existential fear – and all beginning long before the world shut down and changed irrevocably.

"True Mirror" probes at self-loathing, while seeking transcendent love and acceptance. "When the cracks are in the walls, will you still come home? / When you see what lies beneath, will you still love me?" it asks.

Davies says of the song "Accepting yourself as you truly are, as ugly as that can sometimes be. Recognizing all your self as a whole and questioning what that really is. Allowing this to show to yourself and other people and hoping that they'll also accept you, when everything is stripped away and just the essence of you is left. No mask, no pretense, no bravado, pure and unfiltered. Vulnerable. Embracing the shadow self."

Watch the video below for "True Mirror". A woman in black and white confronts her reflection, seeking the truth in a fog of grey where self-loathing meets self-love.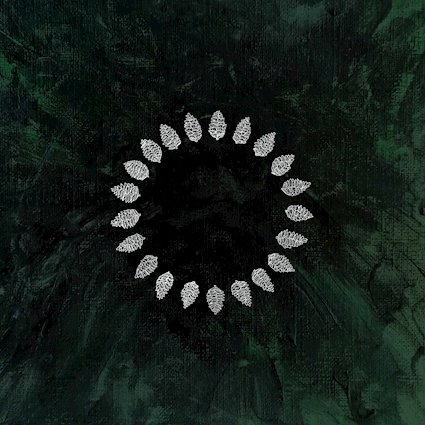 The album's stripped back sonics are essential to the songs, letting atmosphere linger and steep, and creating space for Davies' emotive vocals and storytelling. Though a brave departure from the grand, rock-based songwriting they'd steadily built up across prior albums, it offers the same intensity and passion via a different channel; the songs creep in and envelop you quietly but wholly.

Esben and the Witch – comprising Rachel Davies, Thomas Fisher and Daniel Copeman – began in Brighton in 2008, later decamped to Berlin, and is now split three ways across the UK, Germany and the US. Their winding geographical journey feels representative of their path as a whole. The band have snaked through various scenes and sonic worlds across their 14 years together, while always squirming away from an easy genre classification. Their first two albums, 2011's Violet Cries and 2013's Wash the Sins Not Only The Face — both released on Matador Records — offered gothic, electronic-tinged dream pop and post-rock. Beginning with the Steve Albini-produced A New Nature (2014, self-released on their own Nostromo Records), they came to explore heavier post-punk and metal textures, which they intensified through 2016's Older Terrors and 2018's Nowhere (both via Marseille-based metal label Season of Mist).

In the summer of 2019, the band retreated to a villa outside of Rome, with no expectations or pressures but simply the intention to enjoy each other's company and see what musical inspiration may arise from that. This is where the rough sketches of the songs that would form Hold Sacred came to be.

The songs that were emerging were different than any previous. They're brooding, gentle, almost ambient; there are no live drums, and the instrumentals comprise simple, sparse guitar and keys. The band used no outside producers or engineers, keeping the process limited to the three of them from start to finish — harkening back to the spirit of their earliest days when Copeman would record them in his bedroom and bathroom.

"I feel proud of us for staying strong as a trio, as a weird little family that has managed to create something out of the darkness that hopefully shimmers, like a crystal in the mud," says Davies. "I am proud of not giving up, of maintaining our integrity throughout. This is the sound of three people who love and support each other, navigating the ever present figure of the black dog; and if we can provide help or solace for anyone else, also haunted, then that is value enough."
Esben And The Witch
facebook
bandcamp

Nostromo Records
homepage
facebook