MARDUK, BELPHEGOR & RAGNAROK til Inferno
MARDUK, BELPHEGOR og RAGNAROK klare til INFERNOs ti års jubileum!
Sveriges største black metal band MARDUK er tilbake på INFERNO sammen med BELPHEGOR fra
Østerrike og norske RAGNAROK. Gjør deg klar for brutal, blasfemisk og ekte satanistisk black metal
når disse banda entrer scena på INFERNOs ti års jubileum denne påsken! Til nå er Mayhem,
Kovenant, Finntroll, Nachtmystium, Jarboe, Benediction, Exumer og Taake bekreftet til ti-års
jubileumet. – Fire dager, 45 band og helvetes bra musikk!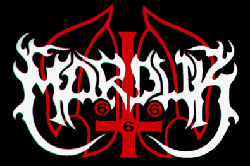 MARDUK was formed by Morgan Steinmeyer Håkansson back in 1990 in order to form the "most brutal blasphemous band in the world". Their musical style was that of a straight-forward death metal influenced take on black metal music, but as the years progressed their style and imagery became more of a fast and intense form of black metal. Marduk's predominant lyrical topics are Satanism, anti-Christianity, Biblical tales, Third Reich history and World War II. The latter two are a later addition to their lyrical/conceptual themes, stemming from their 1999 release Panzer Division Marduk. MARDUK has had a huge international success and toured all over the world headlining festivals such as Wacken and Metal Mania. The band released their 11th studio album "Wormwood" this year and MARDUKs currrent bandmembers are Daniel "Mortuus" Rosten – vocals, Morgan "Evil" Steinmeyer Håkansson – guitar, Magnus "Devo" Andersson – bass and Lars Broddesson – drums.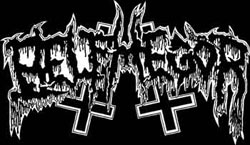 The band was founded as Betrayer in 1991, but changed name to BELPHEGOR in 1993. The band is known for their fierce and brutal blackened death metal and released their seventh album "Bondage goat Zombie" in 2008. A real massacre of pounding Death Metal and majestic, hyper fast Black Metal, lyrics in english, german and latin and inspired by Marquis the Sade. The Band has been touring Europe and the USA several times, also as support to Danzig and last year with AMON AMARTH. The band's current members are Helmuth – vocals, Morluch – guitar and Serpenth – bass, live backing vocals. BELPHEGOR will give you a lesson in violence and a true offering of crushing Metal that you don't easely forget – Watch out when these militant death maniacs hits the INFERNO stage!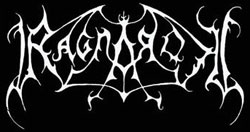 RAGNAROK was formed in August 1994 when Jontho P, and Jerv left their previous band called THOTH. They formed RAGNAROK together with Thyme(vocal) and Rym(guitar). Jerv played bass and Jontho the drums. Their debut-album "Nattferd" was released in 1995 and included the debut demo "Pagan Land". On the second album "Arising Realm", Shagrath of the band Dimmu Borgir contributed on keyboards and the band toured Denmark and Germany. With their third album "Diabolical Age" in 2000 the sound got faster, more brutal and aggressive. Hoest from the band TAAKE joined RAGNAROK in 2002 and they went on tour and perfected their sound for their next album "Blackdoor Miracle" in 2004. The band released their latest album "Collectors Of The King" this year and the bands current members are: HansFyrste – vocals, Brigge – guitar, Decepticon – bass and backing vocals, Jontho – drums. Ragnarok has not been seen on stage too often and their performance at INFERNO should not be missed!