TWINSPIRITS signet for Lion Music
Lion Music is proud to announce the signing of a new progressive metal sensation – TWINSPIRITS.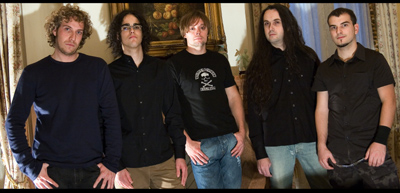 Twinspirits is the latest step in Daniele Liverani's career. This project comes with the purpose of creating a band that really can break through in the progressive music world! During his musical trips, Daniele gathered over the last few years the suitable elements that could fit his design. Human engine Dario Ciccioni on drums, guitar prodigy Tommy Ermolli, bass talent Alberto Rigoni and the raw voice power singer Søren Adamsen alongside the mastermind keyboardist Daniele Liverani make up this fresh powerful new band.
It all started when Daniele met Dario rehearsing on his drums in a recording studio. The meeting gave shape to the three episodes of Daniele's Genius Rock Opera. Some years later at DISMA Music Show, another important event happened. Daniele and Dario saw Tommy playing some Vai/Satriani tunes and decided to come in touch with this young (he was just 14!) talented guitarist. After some time, the "core" was complete with the welcoming to the band of Alberto (progressive bass player for many bands like Ascra, Dream Theater cover band). After auditioning many great singers across the international scene (including Gøran Edman, Terry Ilous and many others) they found the best matching voice in Søren Adamsen with his incredible versatility and powerful style. The Twinspirits line up was then complete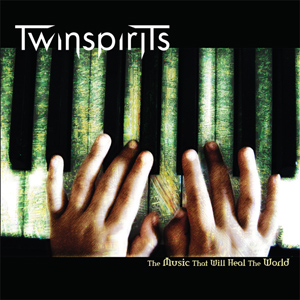 The first studio album called "The Music That Will Heal The World" is released on Lion Music in June 2007 with worldwide distribution and will please all fans of progressive metal that appreciate an original sound, strong songs and virtuoso musicianship.
Plans are being set up for live shows around
Europe to promo the new album.
Web links
http://www.myspace.com/twinspiritsband