MONSTER MAGNET til Norge (15/11)
MONSTER MAGNET "DOPES TO INFINITY"-TOUR TIL NORGE!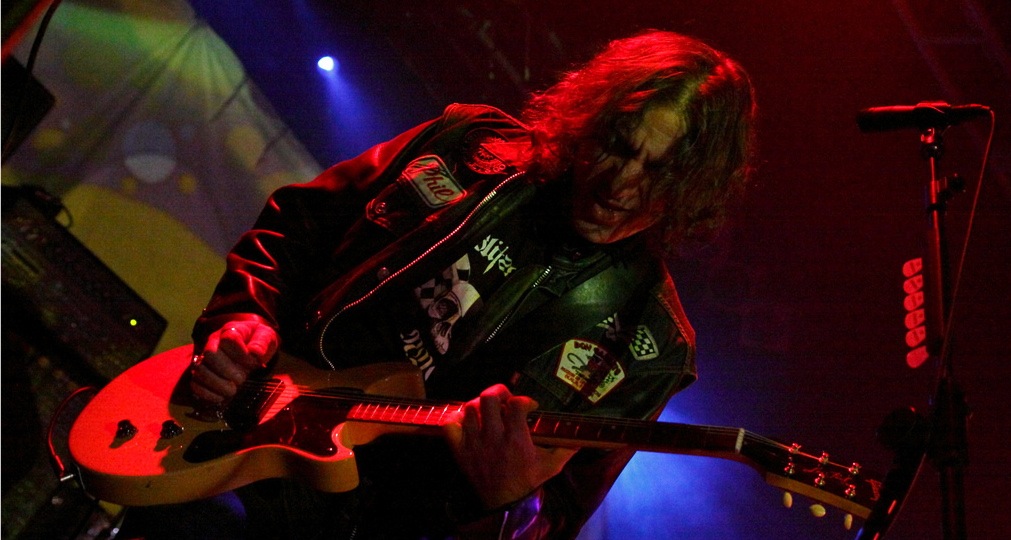 MONSTER MAGNET "DOPES TO INFINITY"-TOUR TIL NORGE!
Lås barna inne og spenn på dere sikkerhetsbeltet -Tirsdag 15. November kommer MONSTER MAGNET til Rockefeller med en supersonisk powertrip av det ultimate slaget!
Tirsdag 15. Nov inntar MONSTER MAGNET Rockefeller for å utføre sitt banebrytende Dopes To Infinity-album i sin helhet! I tillegg til spesielt utvalgte hits fra sine tidligere skiver. Det hele vil bli akkompagnert av visuelle godbiter som er produsert og tilrettelagt spesielt for dette albumet.
"MONSTER MAGNETs album Dopes To Infinity er uten tvil en av de mest eksplosive og spennende rockeskivene som har kommet fra USA de siste to tiårene," sier arrangør Peer Osmundsvaag i Atomic Soul.. "Deres unike blanding av grungy-galaktisk dommedagsmetall og bankende psykedelia gjør MONSTER MAGNET til de mest dekadente stadionrockerne av dem alle."
Ledet av den uforlignelige stoner-helten Dave Wyndorf, ble bandet dannet i 1989 i New Jersey. Musikalsk er de et resultat av deres begeistring for metall, punk, space rock og psykedelia, og de definerte på mange måter en ny genre.
MONSTER MAGNET ble først kjent da de varmet opp for storheter som Aerosmith, Metallica, Rob Zombie og Marilyn Manson. Men I 1995 sementerte de sin egen plass i musikkhistorien med sitt album Dopes To Infinity og dens massive debut singel Negasonic Teenage Warhead, og gutta ble selv internasjonale superstjerner.
Bandets karriere har vært intens, slik seg hør og bør for et ekte rockeband, og inkluderer alt fra overdoser til krangling, Etter en vellykket kamp med sine personlige demoner, er MONSTER MAGNET nå sterkere og mer fokusert enn noen gang.
Og 15 november kommer de altså til Rockefeller for å gi oss en kveld i testosteronets navn!
http://www.zodiaclung.com
http://www.myspace.com/monstermagnet
http://www.facebook.com/monstermagnet
Billetter fås kjøpt på www.billettservice.no