DARK TRANQUILLITY varmer opp for Iron Maiden (11/8)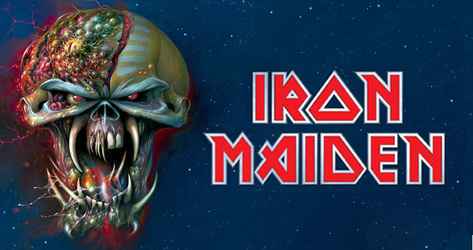 Iron Maiden oppnevner Dark Tranquillity som gjester i Bergen 11. august!
Svenske Dark Tranquillity er oppnevnt av Iron Maiden som bandets spesielle gjester til konserten på Bergenhus Festning – Koengen onsdag 11. August, forøvrig albumaktuelle Iron Maidens eneste konsert i Norge i år.
Hva ville moderne amerikansk metal vært uten Göteborg-scenen? Det er ikke sikkert alle vet hvor de skal bla i historiebøkene, men det er hevet over en hver tvil at band som Killswitch Engage og Lamb of God, og for så vidt hele den omfangsrike New Wave of American Metal-tradisjonen, ikke hadde vært det samme uten band som Dark Tranquillity, At the Gates og In Flames.
Dark Tranquillity debuterte med Skydancer i 1993 og var raskt ute med å ta den allerede etablerte svenske death metal-scenen inn på nye veier. Bandet hadde et helt nytt sett med fargetoner enn det som var vanlig på den tiden. Med storslåtte melodilinjer inspirert av klassiske metalband som Iron Maiden og Judas Priest og en massiv og moderne produksjon, åpnet de dørene til en helt ny lyttergruppe
Dark Tranquillity har aldri nådd de samme kommersielle høydene som makkerne i In Flames, men fantastiske plater som Haven, Projector, og ikke minst sisteplaten, We Are the Void som kom i mars i år, har gitt Dark Tranquillity en lojal og stor fanskare i metalundergrunnen.
Dato: Onsdag 11. August 2010
Portene åpner: kl 18.00
Sted: Bergenhus Festning – Koengen, Bergen
Billettpris: kr 800 + avgift
Billetter i salg via Billettservice tlf 815 33 133 og www.billettservice.no
Presentert av Live Nation og Bergen Live i samarbeid med K2 Agency og Phantom Music
www.livenation.no // www.bergenlive.no