GOJIRA til Bergen (22/8)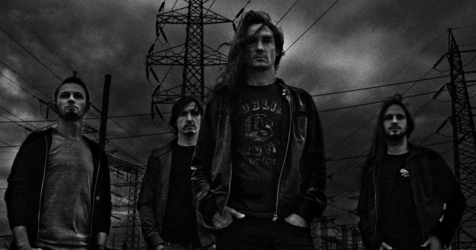 Gojira til Bergen 22. august!
Kan det franske stjerneskuddet Gojira bli det nye Metallica? Med sin kløktige sammenslåing av atmosfære, Meshuggah-finesse og Morbid Angel-tonalitet, frontet av umiddelbare riff og en groove av en annen verden, har kvartetten gjort rent bord på de fleste scener de har satt sine bein.
Uavhengig av format og kontekst. Deres tilstedeværelse, kompetente avlevering og udiskutable formidlingsevne har blendet alt fra musikksnobber til garvede ekstrem metalkjøpere.
Debutalbumet «The Link» gjorde at metalundergrunnen lyttet i begeistring, oppfølgeren «From Mars to Sirius» tok Gojira på seierstokt verden over. Ferske «The Way of All Flesh» sementerer bandets status som et av samtidens aller mest spennende metalband. Dette er bare begynnelsen.
Bandet måtte avlyse Europaturneen i fjor høst, deriblant et utsolgt Garage. Årsaken til avlysningen var så plausibel som vel mulig i musikkbransjen: de ble valgt ut til å være support for Metallica på USA-turneen deres. Gojira har tydeligvis ikke spilt kortene sine dårlig på dén turnéen: når Metallica legger ut på årets Europa-turné er det igjen Gojira som har fått det ærerike oppdraget å åpne opp for metall-legendene.
Konserten i Bergen 22. August blir en formidabel kick-off for årets Hole In The Sky-festival, som går av stabelen uken etter.
Sted: USF Verftet
Dato: søndag 22. August
Tid: 21.00
Dører: 20.00
Aldersgrense: 18 år
Billettpris: 320 (ordinær) / 270 (BT-Kortet) + avgift
Presentert av Bergen Live i samarbeid med HITS
www.bergenlive.no // www.holeinthesky.no