Der Weg einer Freiheit announce new album and release teaser
Der Weg einer Freiheit announce new album and release teaser
German black metal band DER WEG EINER FREIHEIT have revealed the album details and artwork of their upcoming full length. The new record 'Noktvrn' will be released via Season of Mist on November 19. The first track will be out on September 1st, along with pre-sales for the album. 'Noktvrn' will be available on vinyl, clamshell box, CD, tape and digital.
DER WEG EINER FREIHEIT have furthermore announced a guest vocalist on the track "Immortal", by David Mako, also know as THE DEVIL'S TRADE.A first glimpse of what is to come can be found HERE, in the form of an album teaser.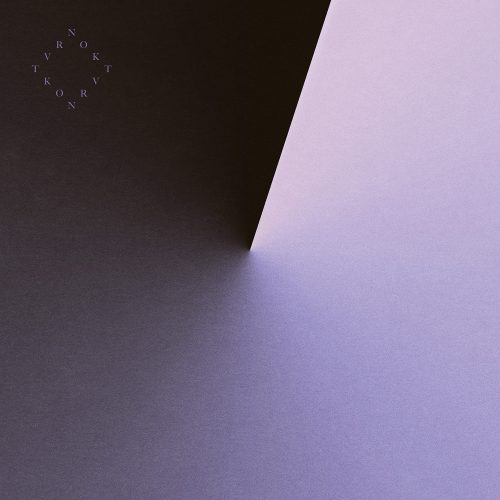 Finisterre II
Monument
Am Rande der Dunkelheit
Immortal
Morgen
Gegen das Licht
Haven
Progressive, avant-garde black metal experimentalists DER WEG EINER FREIHEIT have never stopped smashing through the boundaries of the genre they've called home since forming in early 2009. And with 2021 welcoming the release of fifth album, Noktvrn, the Germans are looking to expand the minds and perspectives of their ever-increasing fanbase, similar to how they pushed themselves in every element of the new album's creation. Ironically, supporters being able to pay witness to the leaps and bounds the band has made over the course of 12 years, five albums and one EP and live recordings should count themselves lucky for being able to do so. DER WEG EINER FREIHEIT may have existed and thrived over the course of that time, but forging on beyond its self-titled debut wasn't part of guitarist/vocalist/mastermind Nikita Kamprad's original plan. Formed out of the ashes of black metal quartet FROSTGRIM and good time-lovin' melodic deathcore posse, FUCK YOUR SHADOW FROM BEHIND, Kamprad and original vocalist Tobias Jaschinsky founded DER WEG EINER FREIHEIT as an expression of both their love of black metal and the search for liberation through art, as evidenced by taking the idea of their moniker – which translates to 'The Way of Freedom' – to heart.
"I was doing music for six or seven years when I started DER WEG EINER FREIHEIT and I was always in bands that would meet up and write in a rehearsal space, but I always wanted to have my own band. I had the opportunity to do my own thing and that's why this band is called DER WEG EINER FREIHEIT because it's basically about my way of achieving my own freedom. For some people that way is through sport or cooking or writing; for me, it was about writing music and lyrics." Twelve years on, Kamprad is taking advantage of the freedoms afforded to him as he strives to personify the band's titular expression. Being joined by drummer Tobias Schuler, bassist Nicolas Ziska and guitarist Nicolas Rausch has made DER WEG EINER FREIHEIT more a unit than ever and allowed Kamprad to feel comfortable relinquishing his steely grip on the band's creative reins during the writing process which began in late 2019 and was completed by September of 2020. This has allowed for vast differences in Noktvrn's creation that have expanded the album's overall breadth beyond black metal and extreme music to incorporate the influence and inspiration of classical composer Frédéric Chopin's Nocturnes, his series of 21 so-called "night pieces." This, in turn, birthed the album's artistic mandate requiring that material only be created during the wee hours. "I always wanted to do an album about the night and dreams and I'm really, really big fan of Chopin and his night pieces in general. For me, it made sense that this album should have a title that connects with this theme. To the left of me right now is a piano and some of Chopin's sheet music for the Nocturnes. One day I probably looked at it and wanted to pay tribute to this great composer. That's why we chose to write the title a little bit differently with the 'k' instead of a 'c' and a 'v' instead of a 'u' to make it more special. We also chose the 'v' in particular because it's our fifth album and that's the Roman numeral for five. It's just something special we did with the name, even though we weren't sure at first about the lettering because it can be seen as generic, especially in black metal. We have reasons that are deeper than what you see on the surface; not because we want to be 'true' – or 'trve' – or something," he explains with a laugh. The Chopin and classical music influences on Noktvrn are much more than surface cosmetics. Lilting acoustic guitar piece 'Finisterre II' opens the album. Jericho-like horns are the bleating accent to the proggy black metal of 'Monument.' Baroque arpeggiation familiar to the tuxedo-and-coat tails crowd are spiralled around Oslo's Helvete shop in 'Morgen.' There are also tendrils of folk, shoegaze and indie rock that make brief and appropriate appearances, but it's the night-time theme that runs deep as Kamprad discovered early on in the writing process.
More info: